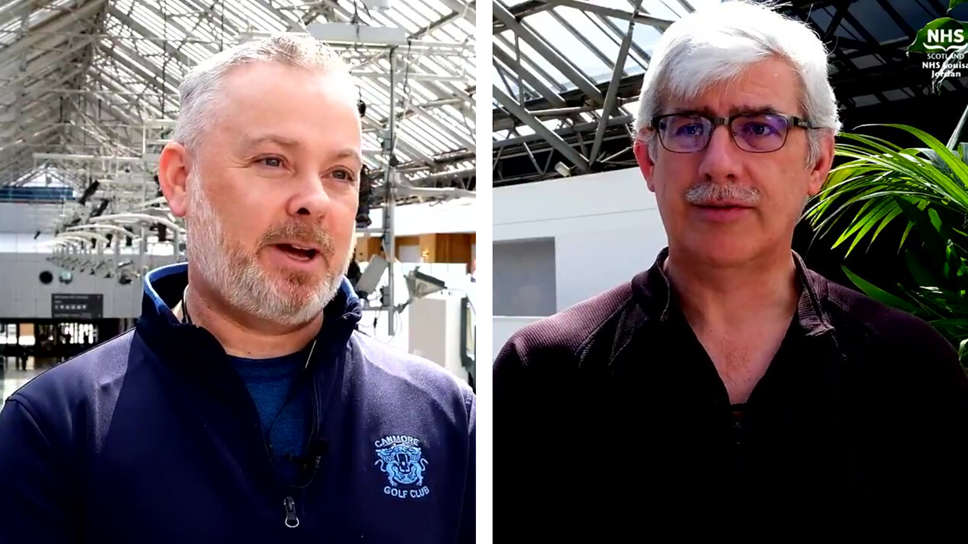 Equipping the NHS Louisa Jordan
Alan Summers and Mike Blackmore from NSS Procurement, Commissioning and Facilities have played a key role as part of the Equipping Team at the NHS Louisa Jordan.
The PCF Equipping Teams are usually responsible for equipping new hospitals and other health facilities throughout Scotland but several of the team have been seconded to the NHS Louisa Jordan as part of NHSScotland's preparations in response to the COVID-19 pandemic. The temporary hospital, built on site at the Scottish Events Campus (SEC), has an initial capacity to provide 300 beds if required, but with the capability to expand and accommodate more than 1,000 patients.
In just 20 days the NHS Louisa Jordan has been built to the same standard as any NHSScotland hospital, able to offer the same high standard, safe, effective and compassionate care. The Equipping Team have sourced beds, furniture, critical care equipment, mobile x-rays, CT scanners and more.
"The time that we had to do this was greatly condensed. Normally we'd have about 18 months to fully equip a district general hospital of this size. Here we had less than three weeks." said Alan Summers, Category Manager for the Equipping Sourcing Category Team.
Mike Blackmore, Equipping Sourcing Buyer, said "I've been on the phone expediting orders to get them here as soon as possible. I've been on the phone from 8am – 5pm placing orders with suppliers. I've had to say 'This is what I need and as soon as the order is ready I need it here'. I couldn't take no for an answer."
The team have also collaborated with higher education facilities across Scotland to obtain beds on loan for the hospital.
"The Scottish colleges and universities have collectively donated 72 beds. The electric beds are usually used to train nurses on their courses but due to COVID-19 they have been loaned to the NHS Louisa Jordan." said Alan.
"A lot of the equipment has come from our existing contracts which means that our robust procurement procedures and frameworks we already had in place have proven their worth. The equipment is to the same standard as other NHSScotland hospitals. Once the NHS Louisa Jordan is no longer needed we can redistribute the equipment here and slot it into existing hospitals elsewhere in Scotland."
Speaking of their experiences working at the NHS Louisa Jordan, Mike said "It's been stressful, it's been challenging but it's been enjoyable. I've met a lot of good people here. It's been a team effort."
Alan added "It was hectic. There were so many people here and so much to focus on. We worked long days and long weeks. It's not over yet but looking back it's been a fantastic effort by everybody that's been involved and I'm delighted to have played my part."