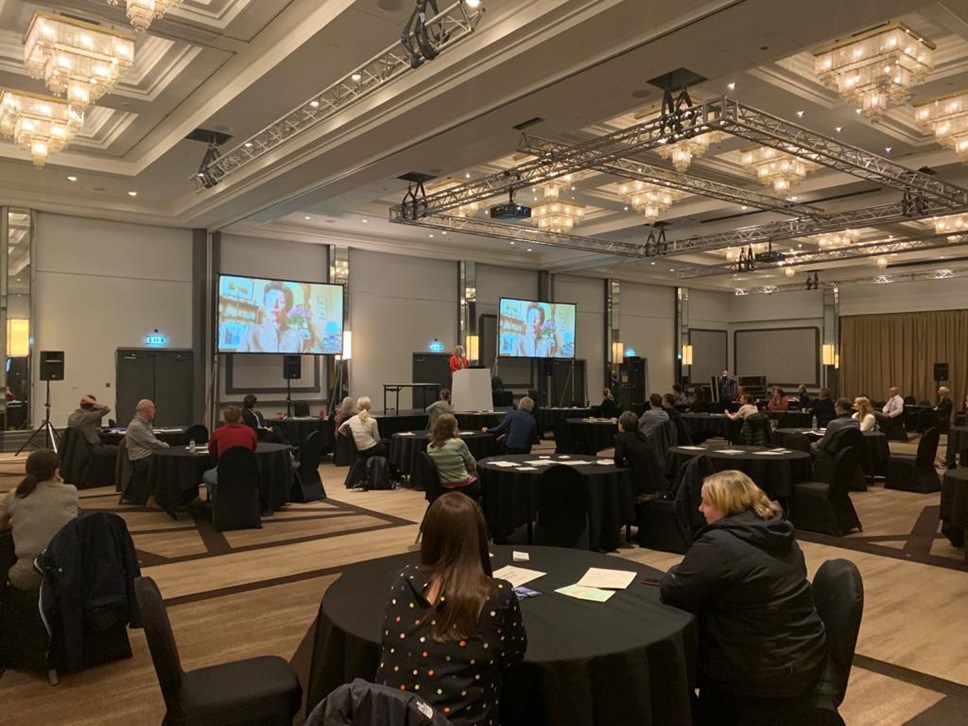 The Princess Royal thanks those who established NHS Louisa Jordan
NHS Scotland staff and building contractors who came from across Scotland to build the NHS Louisa Jordan in just under three weeks have been thanked by Her Royal Highness, The Princess Royal.
In a video message thanking staff, The Princess Royal said:
"May I offer my congratulations to everyone who has made it possible to open the NHS Louisa Jordan Hospital in Glasgow.
"The role of this building is about providing spare capacity which will ensure support to the whole of the NHS in Scotland, and importantly will give confidence that there are enough facilities available for whatever happens now, or in the future. Although we would all hope that NHS Louisa Jordan doesn't need to be used, we can all be very grateful that it exists."
Chief Executive of NHS Louisa Jordan, Jill Young, said:
"I want to thank The Princess Royal for her thoughtful words for everyone involved in transforming the Scottish Events Campus into the NHS Louisa Jordan.
"From the architects, builders, engineers and plumbers, to the clinicians, nurses, porters and cleaners, every single person involved in creating this facility should be immensely proud of the role they have played.
"It is a privilege to have been involved in creating a national facility that stands ready to treat patients in a safe, effective and compassionate way, if required."
Notes to editors
The video message from HRH The Princess Royal can be viewed at https://twitter.com/RoyalFamily
Pictures of staff watching the message from the NHS Louisa Jordan are attached.
Construction of the NHS Louisa Jordan concluded on 19 April.
The hospital stands ready to treat patients from across Scotland if required and will be operational on a phased basis based on demand. The decision on patients being accepted at the NHS Louisa Jordan will be reviewed on a regular basis.
The Scottish Government hopes this facility will not be needed as, alongside the public's continued efforts to stay at home, NHS Scotland has already taken steps to increase the number of NHS beds.